A leading business organisation has turned to a Warwickshire-based creative and branding agency to help its members make the most of the services and support it has to offer.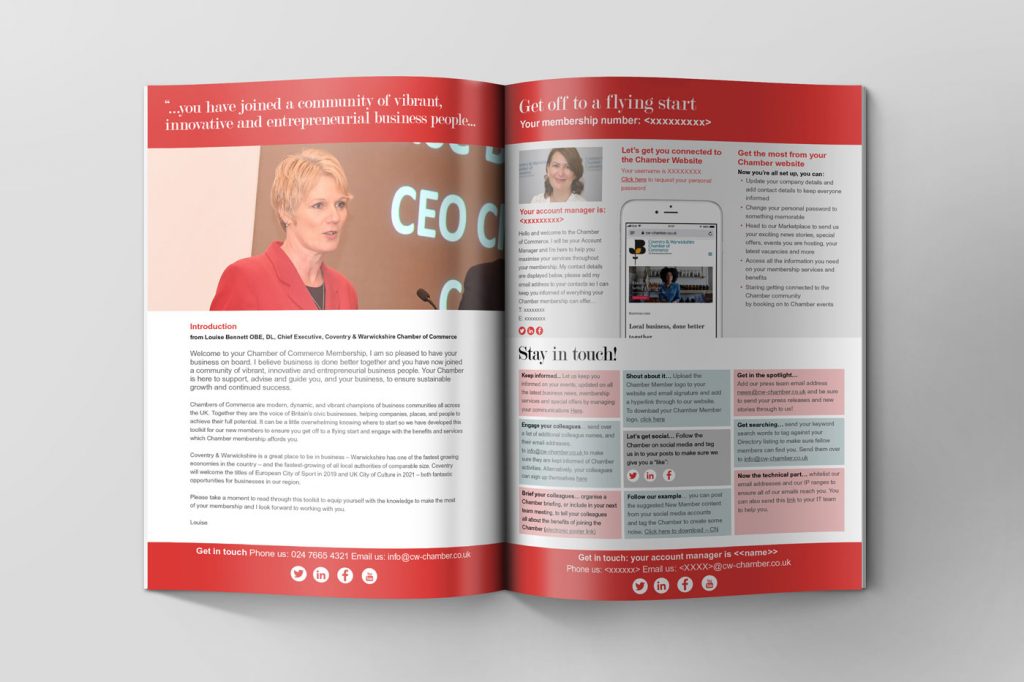 The Coventry and Warwickshire Chamber of Commerce has worked with Glued, based in Leamington, to create a new toolkit for members that showcases the wide range of services and benefits it can give to businesses and how they can make their voices heard by decision-makers.
The new interactive kit is linked to the national Business Togetherness campaign, led by the British Chambers of Commerce, and supports the Chamber's own Go For Growth: Trade Local campaign to get more firms working together to grow the local economy.
The toolkit outlines how members of the Coventry and Warwickshire Chamber of Commerce can tap into HR, legal, tax and health & safety support as part of their membership, the options available to raise their profile and the help available to find new clients and suppliers.
It shows some of the additional help available, such as accessing grant funding and training courses available through Coventry and Warwickshire Chamber Training.
David Wilson, of Glued – a corporate member of the Chamber, said: "We are a very active member of the Chamber and attend many of the networking events so we are well-schooled in the benefits of being part of the organisation.
"However, it's fair to say that there were some elements that we don't use and some that we probably weren't aware of.
"So we were delighted to work with the Chamber to produce this interactive guide on the benefits of membership that will be issued to all new members.
"Our brief was to create something that is interactive and could be a constant reference point for members so they know exactly where to turn for support."
Hazel Pilling, membership manager at the Chamber, said: "This is another example of the Chamber looking to a local supplier and a valued Chamber member to deliver services for us.
"It fits in very nicely with the Business Togetherness campaign nationally and also our own Trade Local ethos.
"The feedback we get from many members is they join the Chamber for a specific reason and then don't tap into some of the other services that could help their business to grow.
"So we've produced the toolkit to make sure that they can see the value of their Chamber membership and all of the benefits in one place to make full use of what is on offer."
For more information on Chamber Membership contact the Chamber on 024 7665 4321 or head to https://www.cw-chamber.co.uk/membership/